Our Garden
A magical garden just a stone's throw from the centre of Sorrento, where once you enter you will feel as if you are immersing yourself in an uncontaminated world with all the peace and tranquillity that only authentic nature can offer. You will be able to discover the precious gifts that our land offers and take a journey through the most authentic aromas and flavours of our land.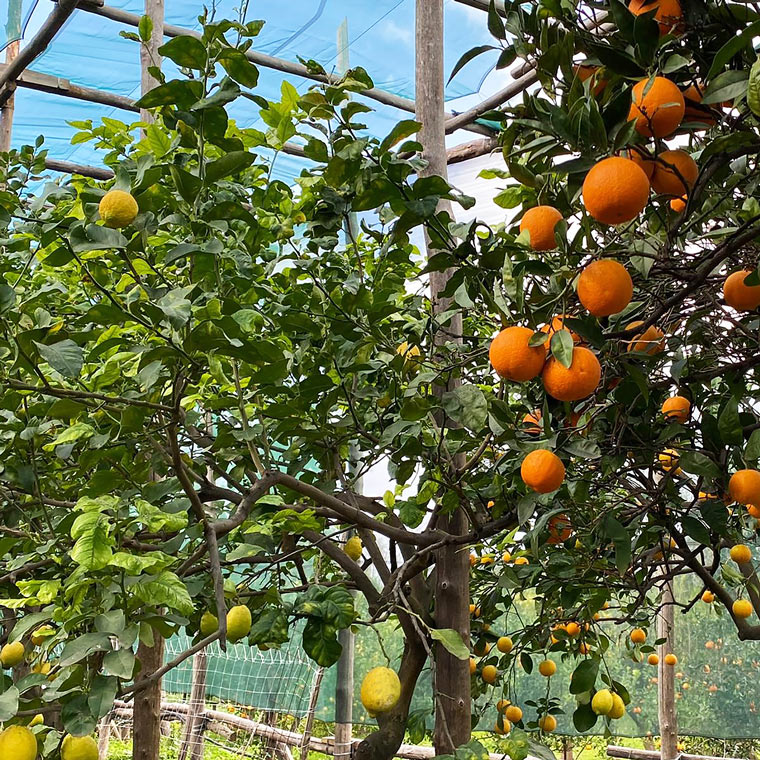 The ancient Sorrentine Citrus Grove
All the charm of an ancient citrus grove inebriated by the scent of orange blossom where the iconic "Oval of Sorrento" lemon reigns supreme. An ideal place that lets you delve into the biography of the lemon plant, the ancient architecture of the chestnut wood pergola used to protect the plants during the winter months and the traditional methods of cultivating the fruit that is the emblem and symbol of the Coast.